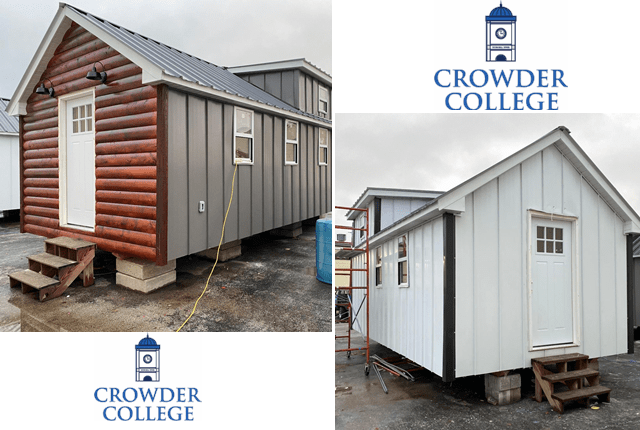 Just in time for #LakeSeason here in the #Ozarks, we found an online auction for a #TinyHome built by the high school students at Crowder College Technical Center. The cabins are a perfect size, 12'x 24′ with a full kitchen, bathroom, queen-sized sleeping area, and most importantly, laundry hookup. This auction will end on June 22. If you'd like a tour of the Tiny House, you can call 417-455-5596 for more information. Proceed from this auction to support CTEC.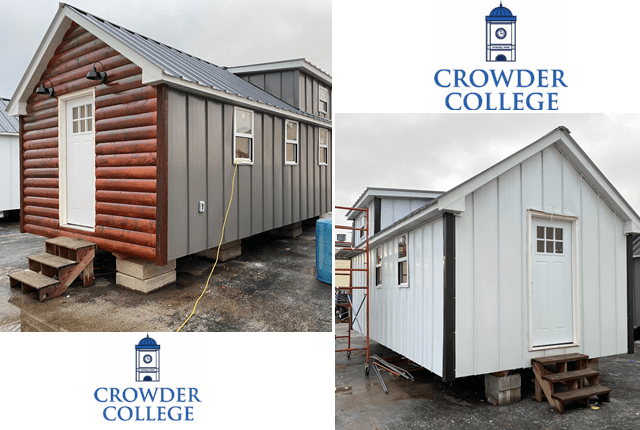 neoshocc.com
Crowder College Technical Education Center (CTEC) is now hosting a virtual silent auction featuring two custom-designed tiny houses constructed by high school students in our building technology program. The auction will remain open until noon on June 22.
Includes full kitchen, bath, queen-sized sleeping quarters, washer/dryer hookup, and metal siding.
Onsite tours are available at Crowder College (Neosho) 7 am – 3 pm beginning June 8 and ending at noon on June 22.

Call 417.455.5596 for more information. All proceeds benefit CTEC.
Tags: